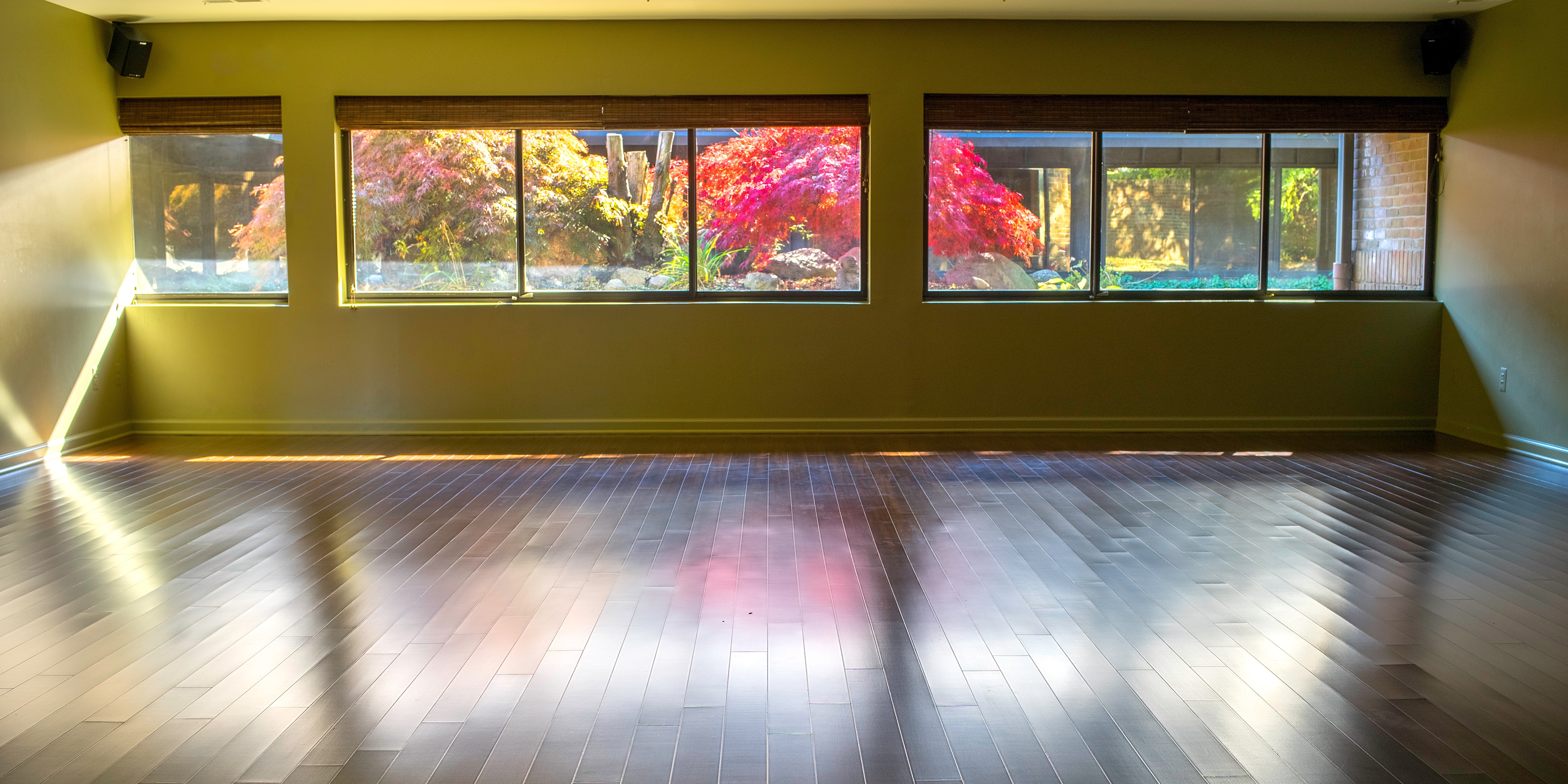 A practice as ancient and beautiful as yoga comes with a level of implied etiquette. We all have good intentions, but life can sometimes shift our priorities, pushing etiquette down the list as we rush to class, to find time with our friends, and juggle our responsibilities. Whether you are new to yoga or have been practicing many years, with an open heart, we will review the following points ~
• Noble Silence - Upon entering the yoga room, please observe Nobel Silence. We observe Noble Silence by refraining from all conversation. When you enter the Sacred Space of the yoga room, please remember that many students arrive early to meditate, or simply relax before class. Your yoga teacher will address and speak to the class as a whole, but individual conversations should not carried on during class. Please respect this Sacred Space and your fellow practitioners, by observing Noble Silence throughout your entire practice.
• Settle Into The Yoga Room Quietly - Continuing with the above point, when you enter the yoga room, please unroll your mat gently, greet your friends with a smile, gather your props, and settle back onto your mat quietly, so that you don't disturb those around you.
• No Shoes - Yoga is practiced in bare feet. Please leave your shoes and belongings in our changing room cubbies. No shoes are allowed to enter the yoga room.
• Cleanliness - Cleanliness and purity of the body is mentioned in Patanjai's Yoga Sutra's, and can not only impact your personal practice, but all of those around you. It is important to practice with a clean body, mat and towel. Please shower before class! Come to your mat clean, including clean clothes, clean yoga towels and mats. Be very mindful that yoga is practiced in a close, intimate space. Avoid all perfumes and scents, including essential oils, when attending class.
• Cell Phones - Please turn off all electronics before class and leave them with your belongings, or simply leave them in your car. Please do not bring cell phones or other electronics into the yoga room.
• Modifications - Make mindful modification. When you need a break, please take a restorative posture like child's pose or seated meditation. Be respectful of fellow students and the class you are attending. If you have a tendency to fall asleep during savasana, and you know that you typically snore, please prop your neck and head up properly before you take rest so that all students can enjoy the same restful state.
•Wear Layers - Think about dressing in layers, as the temperature in a yoga room may vary from day to day. As our seasons change, the room temp may change as well. It's better to be able to add or lose a layer, and be comfortable in every class.
• Punctuality - Please plan on arriving 10 - 15 minutes before class to allow for time to check in, put away your things and get settled. Please arrive early and avoid leaving before class ends.
Namaste ~